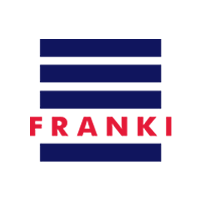 Certifications and attestations
Client satisfaction is our most important goal. An efficient organisational system ensures that the quality of everyone's work continuously improves and that shortcomings in execution are prevented.
Franki management wishes to emphasise again that in addition to the productivity and quality objectives important for the survival of a company, attention is also continuously paid to a range of regulations  to ensure that all company employees are able to work in conditions that guarantee their physical integrity and take account of their present and future health. Respect for our surroundings also has a place in this vision.
The special attention we pay to safety & health and the environment is an integral part of our company culture. Franki was awarded the ISO9001 - 14001 - 45001 and the SCC**-certificates.
Franki is officially certified as contractor for works in the following classes and categories:
2G3 - 2G5
4D17 - 5F2
5D8 - 5D16 - 5D20 - 5E2
7D4 - 7D5 - 7D18 - 7G
7C + 7C1 + 4C5
7P1 + 5P2 + 5P3 + 5S1
8D + 8D1
8E + 8E1
+ certification concrete repair
+ registration as soil remediation contractor.